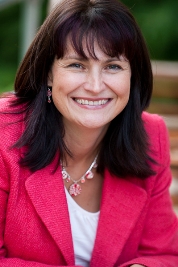 Established for over 7 years, this is the Network that connects diverse, successful, ambitious Businesses in the Chester, Flintshire, Ellesmere Port, Wirral, Deeside and Wrexham Industrial Estates.
Every monthly lunch time event is carefully planned, to ensure our members are meeting the people they want to meet. Our well thought table plans, and detailed member knowledge, allows members and guests to network with purpose, in a relaxed environment, where the focus is building long term relationships, based on a principle of "know, like, trust".
News
Super event - learning, sharing, collaborating and out of comfort zone - everything you need to wake up to 2018! Read More...
Visit the National Site
Find out what's happening across The Business Network.
What members and guests say
"The Business Network Chester is like a really good casserole. Lots of ingredients, all left to slowly cook and intermingle over a long period of time and as we all know a good casserole is always worth waiting for, and gets better and better, the longer and more slowly it is cooked.So if you are a Fast food kind of person then we are probably not right for you."
Olivia Stefanino
Be your own Guru Ltd