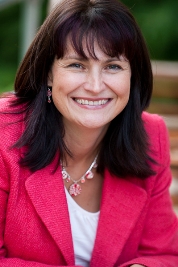 Established for over 7 years, this is the Network that connects diverse, successful, ambitious Businesses in the Chester, Flintshire, Ellesmere Port, Wirral, Deeside and Wrexham Industrial Estates.
Every monthly lunch time event is carefully planned, to ensure our members are meeting the people they want to meet. Our well thought table plans, and detailed member knowledge, allows members and guests to network with purpose, in a relaxed environment, where the focus is building long term relationships, based on a principle of "know, like, trust".
News
Great event again - Fantastic Lego creation showcased as part of Abbey gate College fundraising! Outsourcing master class from Maja of the Admin Office and Phil from Sollertia - and of course - our usual blend of fabulous networking, new faces, and excel Read More...
Visit the National Site
Find out what's happening across The Business Network.
What members and guests say
"Why consider Business Network? Well Tracy and Hayley are great.They go out of their way to know everyone and to help them. The total focus is on helping to introduce you to the right people in a very informal manner.There are no pressures, just simply getting to know like minded people in a nice environment and the outcome is that you make friends with people youcan help or they can help you. I love it !!"
Adrian Lomas
Blueleaf