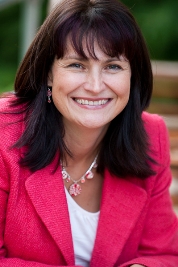 Established for over 7 years, this is the Network that connects diverse, successful, ambitious Businesses in the Chester, Flintshire, Ellesmere Port, Wirral, Deeside and Wrexham Industrial Estates.
Every monthly lunch time event is carefully planned, to ensure our members are meeting the people they want to meet. Our well thought table plans, and detailed member knowledge, allows members and guests to network with purpose, in a relaxed environment, where the focus is building long term relationships, based on a principle of "know, like, trust".
News
Fabulous future focussed seminar - helping our members and guests look far far far into the future - to consider how not only how our jobs and Businesses will need to change - but also how that world of work may look for our Children! Read More...
Visit the National Site
Find out what's happening across The Business Network.
What members and guests say
"What I would say? Do it! You do have to work it.. not just lunch once a month but 1 to 1's, being open to opportunities, and a givers mindset. If you want to grow your business - simply do it!"
Heather Hobden
Aircool Diesel Services Ltd